Lowest Interest Credit Card of 2020
28 Jan 2021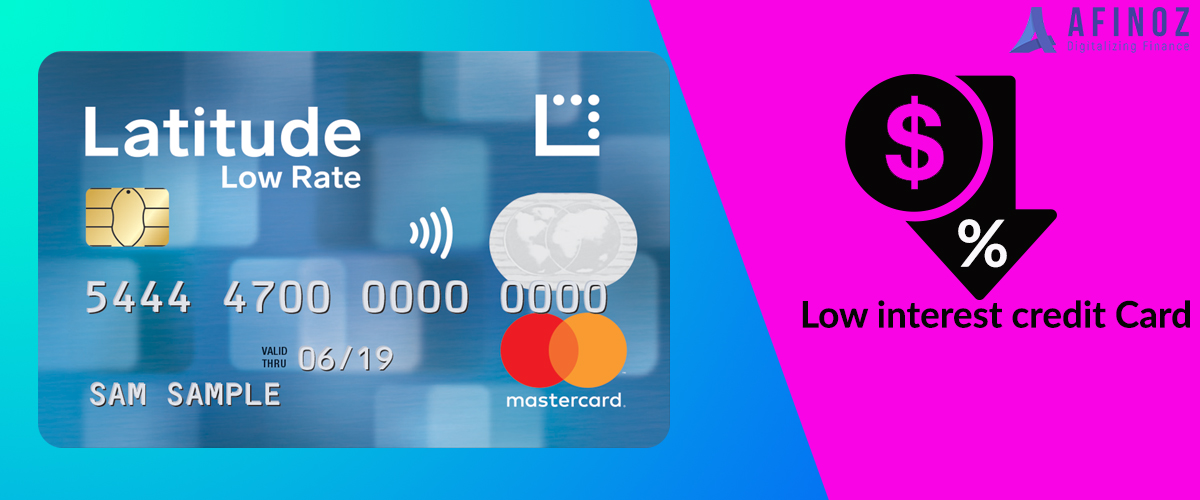 Credit cards are popular because it helps you own things, anytime. You earn handsome cash back along with other attractive offers. You want the best credit card to fulfill your aspirations. Simultaneously, you are looking out for an option, where there will not be a hole in your pocket. Best product at the best price. Right. There is always a scope for getting the lowest interest credit card or a card with better offers. You need to have a few clicks on the mouse and explore the best available option.
How can lowest interest credit cards help you?
Let us have a look at how the lowest interest credit card can help you-
A) Savings:
If you are worried about credit card interest eating up a major chunk of your credit card expenses, you will be advised by many to avoid keeping balances on credit cards. Your credit card balance hampers your ability to invest and save as it makes a hole into your personal savings. An accumulation of unpaid or undisputed credit card balances can force you to opt for credit counseling or even to declare bankruptcy.
But, in normal circumstances, it gets really difficult to avoid carrying balances on your credit cards. Sudden and unplanned expenses are part and parcel of life and you can cover these expenses easily with a credit card. A Low APR credit card can come to your rescue in such a situation. As these cards do not accrue a high rate of interest in comparison to normal credit cards, their credit balances accumulate more slowly and this makes it easier to carry your card balance from one month to another. If you can't avoid carrying balances or want to do it without making a big hole into your savings, you should consider these low-interest credit card options.
Also, you can make significant additions to your hard-earned savings with the help of the useful balance transfer options provided by many credit card companies. If you are using a higher interest credit card at this moment, then you can very well transfer your existing card balances to a new low-interest rate credit card account. Some credit card companies offer amazing deals in the form of 0% introductory APR for 6 months to one year. Thus, you can save as many as 30 % on your card interest payments. Low-interest credit cards are also useful if you want to use them for cash advances. A regular credit purchase usually has a grace time period if a few weeks but in case of a cash advance, interest starts to accumulate immediately and you can get immediate benefits of the low-interest rate associated.

B) Stability:
There are quite a few low-interest credit cards available in the market that offers the facility of a fixed interest rate for a specified period of time (as per the terms of your agreement). If there is a change in the interest rate, you will receive a notification from your card company regarding the said change and it will also give you a chance either to accept/continue the credit contract or to terminate/decline your contract. In this way, such cards help you to predict your monthly spending more accurately. This facility also allows you to spend in a confident manner, without worrying a bit about fluctuations in credit card interest rate every month.
C) Helps to build credit rating:
A low-interest credit card is a perfect way to start/build your credit rating as you can use such a card effortlessly to create a set pattern for purchasing on credit and then making timely payments against the same. It's even better if you can pay your card balance off in full every month. Also, unlike a normal credit card, you do not need to pay a hell of a lot while you pay off your balance with a low-interest credit card. By building a satisfactory credit rating brick by brick and in a low-risk approach, you can make it much easier for yourself to acquire future credit/loans from potential creditors.
In this blog we will discuss the popular low-interest rate credit cards:
Name of the Card

Key Features

APR (Variable)

Annual Fees

Discover

5% cash back at grocery stores, gas station Amazon.com.

Unlimited 1% cash back on other purchases.

You can redeem cash back any amount at any time.

Never-expiring rewards.

13.99% - 24.99%

No Annual Fees

Chase Freedom Unlimited

The card owner gets 1.5% cash back on every purchase. You also get a bong of $150 after spending $500 on the purchases that the card owner makes in the first three months from the opening of the account.

Cashback rewards continue till the time the account is open.

You can redeem for cash back at any time.

16.99% - 25.74%

No Annual Fees

Capital One

The card comes with a multitude of features like a one-time $150 cash bonus after spending $500 in the first three months of opening of an account.

1.5% cash back every day on every purchase.

There are no foreign transaction fees

15.24% - 25.24%

No Annual Fees

U.S. Bank Visa Platinum Card

This credit card offers flexibility in payment due date.

Apart from this, it also offers cellphone protection.

12.24% - 24.24%*

No Annual Fees

American Express Cash Magnet™ Card

Unlimited 1.5% cash back on every purchase.

$150 statement credit after spending $1000 on the purchases made in the first three months of opening of an account.

You also get $100 additional cash back on spending $6500 on purchases done in the first 12 months.

Cardholders get other benefits like shopping benefits, extended warranty coverage, car rental loss, and damage insurance.

15.24% - 26.24%

No Annual Fees

Citi Simplicity® Card

There are no late fee and APR penalty. The bank also offers travel and emergency assistance.

It also gives you the additional benefit of warranty coverage and car rental insurance.

16.24% - 26.24%*

No Annual Fees

Wells Fargo Platinum Visa® Card

You will get up to $600 protection on a cell phone.

There is zero liability protection for immediately reported unauthorized transactions.

13.74% - 27.24%

No Annual Fees

U.S. Bank Visa® Platinum Card

This card is best as it has very long 0% intro APR

12.24% - 24.24%

No Annual Fees

Barclaycard Ring® Mastercard®

There is no foreign transaction fees

It also offers international chip and PIN.

Starting from 13.99%

No Annual Fees

U.S. Bank Cash+™ Visa Signature® Card

This credit card comes with some excellent reward system like there is 5% cash back on the first spending of $2000

2% cash on the purchase you make every day.

You will get cash back on grocery purchase, gas station, etc.

16.24% - 25.24%

No Annual Fees
Final Call- The kind of credit card you pick depends on various factors. It's always good to pick one which offers competitive interest rates with added benefits so that you can use it judiciously. For any further assistance, fill this blog form.
Read More