H-1B Visa Rejections Peak For Indian IT
20 Jan 2021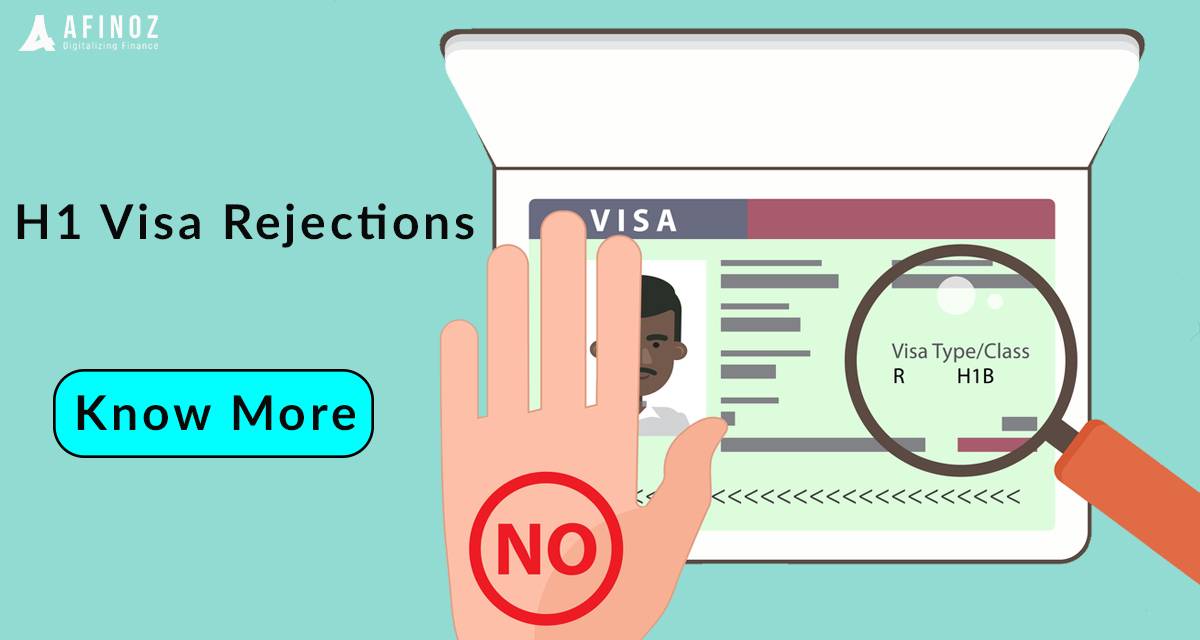 The US visa statistics for the financial year 2018-19 have been released by the US Citizenship and Immigration Services (USCIS), and it doesn't have good news for the Indian IT industry. The report mainly revealed the number of visas approved and rejected, both initial and extended, from all the countries that raised H1B visa applications. India seems to be hit the hardest in the year 2018, and the scenario is predicted to only get worse, according to experts.
The plunge in Indian companies' approvals
India's top IT companies witnessed maximum H1B visa extension request rejections in 2018. The details were put out by the Centre for Immigration Studies; a US think tank. Cognizant, a company headquartered in the US, but greatly dependent on Indian workforce, saw 3,548 rejections which are the most significant number of rejections received by a company in 2018. Not trailing far behind, Infosys reported 2,042 denials, followed by TCS which witnessed 1,744 denials.
Total of 30 tech companies had raised foreign H1B visa petitions in the year 2018. Out of these 30, 6 companies were Indian IT companies – TCS, Infosys, Cognizant, Wipro and US arms of Mahindra and HCL Technologies. All these companies together saw only 16 percent approvals of their total visa requests.
Cognizant raised visa requests for 13,584 applicants and out of these, 32 percent applications were rejected. The second biggest user of H-1B visa, TCS, had 10,656 applications and out of these, 18 percent requests were rejected. Out of the 8,088 claims that Infosys raised, 26 percent were rejected. The 6 leading Indian IT companies collectively just got 2,145 visa approvals.
Positive numbers for American companies
While Indian IT companies had a rough year in terms of H-1B visas, the US-based tech firms witnessed positive numbers. Companies like Apple, Amazon, and Microsoft added to their H-1B workforce during the year 2018. A report published by the National Foundation for American policy stated that Google, Intel, Amazon, and Microsoft are among the top ten companies to have bagged the maximum number of H-1B visa. The visa approvals Amazon alone received (2,399) more than the approvals that all the 6 Indian IT companies collectively received.
Initial visa approval also toughens.
The scenario concerning initial visa applicants is even worse. The rejection rate of the top 30 initial visa petitioners was reported 37 percent for the year ending September 2018. Also, for the ones whose initial applications have been accepted, approval of the same isn't going to be easy. With the introduction of RFE (Request for Evidence), Visa authorities have increased their scrutiny, seeking additional evidence about the new applicants from India. This has given rise to increased uncertainties in the Indian IT bubble. Over 60 percent of the H-1B visa seekers had been asked to undergo intense scrutiny last year. Shockingly, as many as 39 percents of the applications were rejected after the RFEs had been presented. Moreover, the time and the expenditure involved in procuring RFEs are too much to bear for the new visa applicants.
The overall approval rate in India for H-1B visa declined to 75.4 percent this year in comparison to 84.5 percent last year. Also, the Requests for Evidence have gone up to 60 percent as compared to 38 percent last year.
This is not new
This decline in approval rates of H-1B visas for Indian IT employees is not new. Seven leading Indian IT companies had witnessed a sharp plunge in permissions as they bagged only 8,468 visas in 2017, compared to 14,792 approvals in 2015. Indian companies had complained against the increasing visa rejections last year as well.
What are the experts saying?
Various experts have shared their opinions in this case. Some believe that the Indian IT sector has always been the biggest beneficiary of H-1B visas. The new regulations under the Trump government are not targeted against India only, but the impact on Indian IT companies is a result of an overall reduction in visa approvals. India is the largest user of the visa, an increase in total rejections is resulting in an increase in absolute numbers among Indian petitioners.
A few experts suggested that protectionism may be at play when it comes to favoring US-based IT companies while considering visa applications. President Trump's insistence on ''Buy American, Hire American" may have been the primary reason behind increased visa rejections for non-US companies.
The Economic Times also cited Sid Pai (the founder of Siana Capital) on this issue. He said, "Protectionism happens without making any policy changes to favor their own companies. This slant is not unusual. This has happened under President Barack Obama, not just under Donald Trump. It is not just in the U.S., even Singapore and Australia have this slant to support their companies and their interest"."
Experts feel that these extremely stringent adjudicatory standards in approving visa extensions of Indian IT employees could have severe implications on the growth of their businesses, particularly now, when these companies have significantly reduced new H-1B visa petitions.
Head of global trade development at the National Association of Software and Services Companies (Nasscom), Shivendra Singh, said, "Data points are indicating there is a skill shortage in the US. If there is a challenge to the process of bridging the gap, it will impact the competitiveness of the economy. That is something we have been highlighting for some time."
Earlier in January this year, the Trump government unveiled a new H-1B visa rule which will be effective April 2019 onwards. It concerns visa petitions of advanced degree holders in the US for the lottery of the first 65,000 H-1B visas. As a result of this, US companies planning to hire Indian workforce directly will have more chances at bagging approvals than Indian outsourcing companies that mostly hire bachelor's degree holders.