What You Need To Know About The Thrift Savings Plan
25 Jan 2021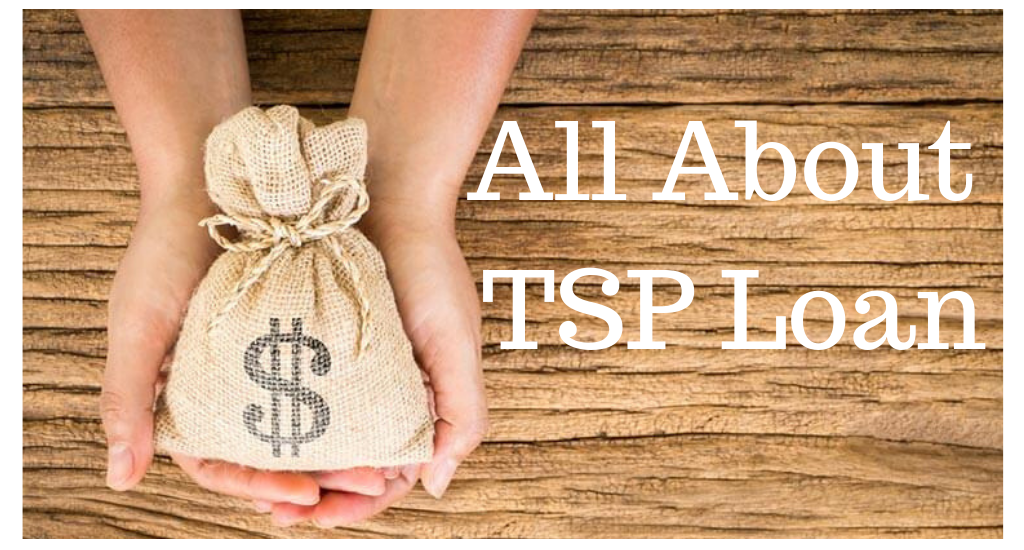 TSP or Thrift Savings Plan allows borrowers to take money from their account while they are employed with the Federal Government or while they are a member of the uniformed services. An important point that you should know while taking the TSP loan is that it may affect your retirement income so think about it before applying.
A quick overview on TSP loan:
You can take a TSP loan from the TSP account. You must know that the TSP loan amount cannot be more than your contributions and earnings from it. Once you meet the eligibility criteria specified, there remains no loan amount in the TSP account. The deduction is made on the payroll.
Types of TSP Loan:
There are two major types of TSP loan:
General purpose loan
Residential loan
Elaborating the two types:
General Purpose- As the name indicates, this loan amount is used for any purpose. It doesn't require any documentation and has a repayment period of 1-5 years.
Residential- You can make use of the loan for purchase or construction of a house. One needs to submit the required documents for loan approval and the repayment period varies between 1- 15 years.
The borrower must start repaying the loan within 60 days of the loan disbursal.
Eligibility for TSP Loan:
If the prospective borrower has both civilian and uniformed service account, then the following eligibility parameters are mentioned below:
The borrower must be a employee of Federal Government, or they must be a member of uniformed services.
They must be in the pay status.
The borrower can only have one outstanding general purpose loan and one outstanding residential loan.
The prospective borrower must not have repaid a TSP loan of a similar type within past 60 days.
The borrower must have at least $1000 of contribution in his/her account.
There must be no court order against TSP account.
The borrower must not have a taxable distribution of loan in the last 12 months.
Eligibility parameters for TSP Residential Loan
The residential loan, unlike general TSP loan, can only be used for a purchase or construction of house, condominium, shares in a cooperative housing corporation, mobile home, boat, renovation, refinancing on the existing mortgage, land purchase, etc.
The prospective borrower's primary residence must have been purchased in whole by the borrower, or the borrower must have a part in it. To sum in simple words, for anyone to be eligible for TSP loan, they must be a federal employee, or there must be a member of uniformed services. They must have a minimum amount of $1000 in TSP account, and they must not have paid a similar TSP amount in last 60 days.
Borrowing Limits for TSP Loan-
The minimum amount that can be borrowed is $1000
The maximum amount that can be acquired is $50,000.
Other costs related to TSP Loan:
Well, it may sound lucrative to avail TSP loan for general purposes like paying medical bills and residential TSP loan for the purchase of property, building house or renovation, but one must remember that all these come at a cost.
The cost associated with TSP Loan:
There are two kinds of cost related to TSP Loan:
Direct Cost- These can be the fees associated with loan processing or administrative charges.
Indirect Cost- These costs are usually hidden.
Direct Costs-
It includes the following:
Loan Fee: There is a loan fee of $50 as administrative charges. This amount gets deducted from the loan proceeds.
Interest- It is the G-Fund rate at the time loan application is processed. The TSP loan interest is not taxable, so the entire deducted amount goes back to the TSP account.
Indirect Costs-
It includes sacrificed earnings. While taking a TSP loan, the borrower sacrifices the earning which otherwise would have accumulated on the borrowed money if it would have remained in the TSP account.
If you leave the federal job having an outstanding loan amount, then two conditions may arise, first wherein you need to pay back the entire outstanding amount or else you may need to pay income tax on the outstanding amount.
Pros and Cons of TSP Loan:
Pros
TSP loan comes at a low-interest rate. It is the same as the rate of return on the G Fund.
The loan amount ranges from $1,000 to $50,000.
The repayment can be made using the payroll deductions.
In case you have money and want to pay early, you can do the same.
Cons
There are indirect costs associated with TSP loan like administrative charges of $50.
An important point to note about the TSP loan is that the amount that you are borrowing is getting deducted from your future earnings, so you must think twice before applying for the same.
In case you leave the federal job and there is an outstanding loan amount, then the borrower must repay the loan within 90 days.
Conclusion- TSP loans can be a good idea if there is a financial emergency. However, these are not recommended if you plan to take the loan to go on a vacation or buy a home appliance. They must be availed considering all the pros and cons.